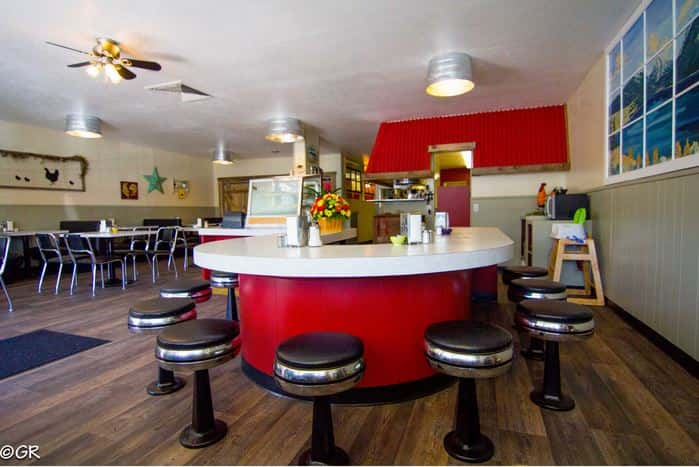 About Us
Red Rooster retains the best of the past, from the painting on the wall to the unique arrangement of the counter. The original painting was done in 1958 by local artist Gene Hayes, who is still alive today and tells the yarn of only being paid $35 for the job.

Family owned and operated, the Red Rooster's first priority is to satisfy everyone who enters our doors and makes them feel welcome. We want to make everyone's dining experience a well remembered event. Warm, cozy, clean, friendly, good food, unique home cooking using farm fresh produce along with mostly using organic ingredients.

The Red Rooster serves breakfast all day as well as our lunch menu. You are sure to be greeted with a smile and a welcoming hello.